INVESTMENT FACILITATORS AND ACCELERATORS
DMD Ventures is driven by a team of highly focused attorneys and business entrepreneurs with an extensive background in real estate, business, hospitality, construction, and investment. The brands that we invest in and develop, live within industries we deeply understand, including – restaurants, hotels, portable moving and storage, private jet management, and retail.

Each key player brings a unique skill set and background to the table, from real estate development to legal expertise to business operations. At DMD, we take a collaborative approach to every investment. It's our mission to present you with actionable opportunities where every question has been answered, every consideration has been measured, and every contingency is already in place.

Simply put, we exist to make it as easy as possible to build a business or portfolio of businesses designed for accelerated growth and measurable returns, making DMD an ideal choice for qualified E-2, EB-5, and EB-1C investors. Additionally, DMD Ventures is a Licensed Agent of the Grenada Citizenship by Investment Program, which facilitates participation in the E-2 Visa program for investors who are nationals of countries that do not enjoy an E-2 treaty with the United States.

DMD Ventures brings more than 75 years of collective experience to investments throughout the U.S., Canada, Central and South America. We operate out of our headquarters in South Florida with strategic satellite offices in Shanghai and Beijing.
Fred Burgess, Esquire
Co-Founder &
Co-Chief Executive Officer
Fred Burgess
Fred Burgess
Fred Burgess, Esquire is a co-founder of DMD Ventures and serves as its co-chief executive officer in charge of DMD's immigration investment opportunities. Mr. Burgess earned his Bachelor of Science degree from the University of Florida and his law degree from Widener University School of Law. Mr. Burgess is a licensed Florida attorney, as well as a licensed marketing agent for the Grenada Citizenship by Investment program. Since 2007, Fred has proficiently utilized immigration-based investment programs to raise over $400 million dollars from foreign investors in over 22 countries through the EB-5 visa program, and most recently Fred has developed the first scalable E-2 visa project when he and his partner, Jack Flechner, acquired the 31-unit Minneapolis, Minnesota territory from Papa John's® and sold equity interests in the units to foreign investors searching for their American Dream. Currently, Fred and Jack are utilizing the E-2 program to scale DMD's Go Minis® portable storage franchise, as well as DMD Jet Management, a private jet leasing business. Mr. Burgess has served as a past president of the Twin Peaks Franchise Association, and is currently a board advisor to the University of Florida Masters of Real Estate program. Mr. Burgess has over 30 years of experience in handling complex real estate and business transactions, thereby maximizing opportunities for DMD Ventures and its subsidiaries. Mr. Burgess is a regular speaker at the Multiunit Franchise Conference, International Franchise Association (IFA) Annual convention, as well as immigration conferences around the world.
Jack Flechner, Esquire
Co-Founder &
Co-Chief Executive Officer
Jack Flechner
Jack Flechner
Jack Flechner, Esquire is a is a co-founder of DMD Ventures and serves as its co-chief executive officer in charge of development. Mr. Flechner is a licensed Maryland attorney and has been a successful operator of many varied businesses, both as an attorney and a restaurant operator. Mr. Flechner graduated from the Smith School of Business at the University of Maryland, and the University of Maryland School of Law. After a successful law practice, Jack owned several mortgage and title businesses throughout the eastern United State, that provided him an excellent understanding and foundation for his future leadership of DMD's development objectives. In an effort to diversify his holdings, Mr. Flechner owned multiple Five Guys hamburger restaurants in Miami-Dade County, until he sold his interest in 2010 for the highest price paid at that time on a per store basis. In 2011, Mr. Flechner partnered with Fred Burgess, Esq., to form DMD Ventures, and began to develop several emerging hospitality franchises in South Florida such as Twin Peaks® Restaurants, Papa John's®, IHG® and Go Mini's® moving and portable storage while successfully utilizing investment immigration programs such as EB-5 green card and E-2 treaty visa when applicable. Mr. Flechner has recently completed his term as the president of the Twin Peaks Franchise Association, and currently sits on the Twin Peaks Business Counsel. Along with Mr. Burgess, Mr. Flechner is a regular speaker at immigration and development conferences around the world and is often quoted in various publications regarding franchising, immigration-based investments, and hospitality.
Austin Hester
Chief Operating Officer
DMD Ventures
Austin Hester
Austin Hester
Austin Hester is an owner of DMD Ventures and serves as its Chief Operating Officer and of DMD Restaurant Group, which owns its restaurant holdings, including Twin Peaks®. Austin is a 20-year hospitality industry veteran with expertise in constantly evolving operations, training systems, and brand development. Mr. Hester attended the University of Texas Arlington and Texas A&M and received his degree in Computer Science. He has worked in a variety of high-volume entertainment and culinary focused concepts such as Pappasito's Cantina, the live music and event driven concept Firewater Bar & Grill, Duke's Roadhouse, and Founding Farmers in Washington DC, one of the first LEED certified restaurants. From 2009 to 2014, Mr. Hester was instrumental in innovation, development, and successful expansion of Twin Peaks restaurants across the country. During his tenure with Twin Peaks corporate Mr. Hester was the Director of Operations for 26 restaurants in 12 states around the country, overseeing $60 Million in gross revenue, and opened 21 restaurants in 11 states including the 3-story flagship located on the Las Vegas Strip. In 2014 Mr. Hester partnered with Mr. Flechner and Mr. Burgess to create DMD and open multiple locations in South Florida. The Twin Peaks six locations currently being operated by DMD have some of the highest sales figures in the entire Twin Peaks franchise system out of 87 restaurants including the top 3 revenue generating units in the system.
Beijia Li
Director of Immigration
Beijia Li
Beijia Li
Beijia Li, is DMD Venture's Director of Asian Markets oversees our offices in Shanghai and Beijing. Ms. Li received her master's degree in real estate from the University of Florida, and her bachelor's degree Quantity Surveying from Chongqing University. While attending the UF Master of Science in Real Estate program, Beijia gained skills such as; pro forma financial modeling, portfolio stock analysis, finance risk and return analysis, asset management with proficiency in Argus.
Before joining DMD Ventures, Ms. Li interned at China Overseas Property: one of the largest development companies in China, as well as Front Street Company, a brokerage company in Gainesville, Florida. Beijia, who is based in Shanghai, focuses her energy on educating and promoting DMD Ventures' various opportunities in China and other Asian market.
Ms. Li has a solid background in commercial real estate and development, as well as E-2 visa and EB-5 green card investment immigration solutions for the Asian market. She has a unique understanding of the real estate market in both China and US. Beijia speaks English and Mandarin fluently which has afforded her a unique combination of skillsets to assist our Chinese investors seeking sound investment opportunities in the United States.
Franchesca Delfino
Vice President of Finance
Director of Administration
Franchesca Delfino
Franchesca Delfino
Franchesca Delfino is an owner of DMD Ventures and serves as its Director of Immigration Administration and Vice President of Finance. Since 2008, Franchesca has managed and overseen all administrative work for DMD venture's EB-5 and E-2 clients and works closely with Mr. Burgess and Mr. Flechner to ensure compliance. Ms. Delfino has attended immigration conferences around the world and is acutely familiar with the intricacies of the various immigration programs. Franchesca is the point of contact for DMD's immigration programs and oversees the complexities of project financing. Additionally, Franchesca heads the finance department for DMD's portfolio of restaurants, hotels, and shopping centers. Franchesca is fluent in English, Spanish, and Italian.
Ilene Flechner
Co-Vice President of Finance
Director of Human Resources
Ilene Flechner
Ilene Flechner
Ilene Flechner is DMD Venture's Director of Human Resources as well as Vice President of Finance. Ilene received her bachelor's degree from the University of Maryland and went on earn a master's degree in psychology. Ilene has been an integral part of the DMD Ventures family since 2011. Ilene's experience in restaurant finance began in 2006, when she and her husband Jack Flechner purchased the Miami-Dade County territory of Five Guys Burgers & Fries. Prior to 2006, Ilene managed the finances for multiple title and mortgage companies. She currently oversees the Human Resources Department for all of the South Florida Twin Peaks Restaurants and co-heads the finance department for DMD's portfolio of restaurants, hotels and shopping centers. Ilene is also a member of the Society for Human Resource Management.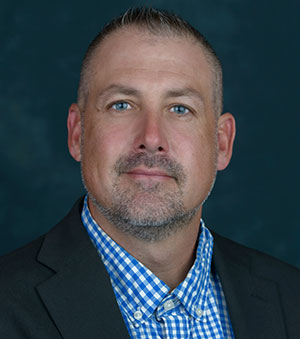 Adam Flechner
Chief Operating Officer
DMD STORAGE
Adam Flechner
Adam Flechner
Adam is an accomplished operations manager with over 15 years of experience developing business relationships and core processes that achieve the highest standards of customer service while driving continuous growth. His expertise was honed in the construction equipment rental industry, most recently as General Manager at MacAllister Machinery Company, one of the largest CAT rental operations in the United States. As GM of the Kalamazoo Michigan location, Adam managed a staff of 30 and grew business 40% in under 4 years with top-line revenue in excess of $15M annually.
Adam has a proven history of creating operational efficiencies, growing market share and improving bottom line results across multiple locations and demographics. He joins DMD Storage as Chief Operating Officer, responsible for the overall operational and financial performance of the business. Adam will also lead the implementation of our Go Minis business plan – developing the territory, expanding market share, and delivering forecasted profit margins.
Justin Heine
Director of FLIGHT OPERATIONS
DMD JET MANAGEMENT
Justin Heine
Justin Heine
Justin is DMD Jet Management's Director of Flight Operations. His role and responsibilities include the oversight of flight scheduling, PART 135 compliance and the associated tasks that relate to the effective management of a fleet of leased aircraft. Justin brings to the company a background in international flight operations, and is the holder of both ICAO and FAA Airline Transport Pilot Licenses.
He has experience in both the Corporate and Leisure Charter markets for local and international clientele. Justin has operated as a pilot in America, Europe, Africa, the Middle East, and Australasia. With a deep passion for travel and a strong desire to discover his abilities and talents, he resided abroad for nearly 5 years following his post-graduate studies in the United Kingdom and Spain. Following his return to South Africa, he earned his Commercial Pilot's License. Prior to joining DMD, for nearly eight years, Justin was the Founder and Company Director for Vanilla Sky Aviation based out of Johannesburg, South Africa - a luxury charter jet company, which specializes in specifically five star luxury lodge transfers. This company continues its operations in Southern Africa with his dedicated team of staff. He has worked extensively with high profile clients including George W. Bush, Gary Player, Salma Hayek, and Sir Richard Branson among others. Justin's illustrious career also includes being a Contract Pilot for the United Nations where he was tasked with flying in numerous regions of conflict worldwide, for extended periods.
Kurt Petterle
Chief Operating Officer
DMD Chicken
Justin Heine
Kurt Petterle
Kurt Petterle has over 36 years of experience as a high-level restaurant operator/owner and serves as DMD Chicken's Chief Operating Officer. Mr. Petterle attended Michigan State University and received his BA in Advertising. He was one of the top operators for Papa Johns Pizza and later was a franchise owner with Papa Johns and Qdoba Mexican Grill. Kurt has received many national awards including sales building and multiple 'operator of the year' awards from Domino's Pizza, Papa Johns Pizza and Smashburger. Mr. Petterle owned a consulting firm (Synergy Management Solutions) since 2010 and was the lead in developing three start-up restaurant brands including Meatheads Burgers & Fries in Chicago, Raw Juce in Boca Raton, and Chicken Guy in Orlando. He is most recognized for his operational leadership, financial expertise, builder of exceptional cultures/teams and executing marketing campaigns. He has opened over 58 restaurant locations with various national restaurant brands and is charged with leading the DMD Chicken, LLC to help develop Big Chicken in Florida.